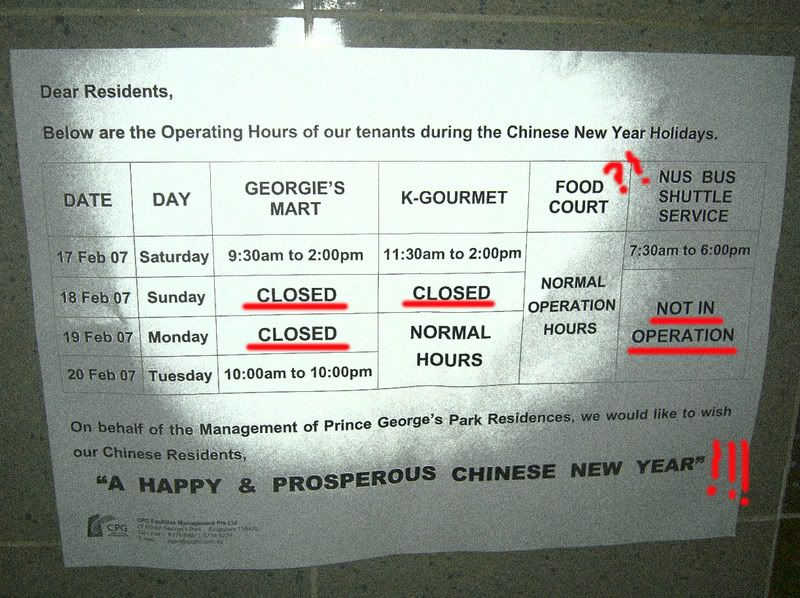 Happy? They think I'm happy? Or "prosperous" for that matter?
KGourmet is the
one
place I can eat from. Georgie's is where I get tomatoes and stuff from - to cook. And the food at the food court sucks - I can never eat from there. And no shuttle buses? It's an entire week of holidays - how am I supposed to get around? I mean what! What is this!?
Okay, okay! I know. I get it. They're only wishing all those people who are
going
home
for the Chinese New Year break. Not the unfortunate souls stuck here.
Happy new year, my Chinese friends! [Yeah, this one's on you. So you better celebrate well!]
(The wretched place.)