Two seasons? Two whole seasons of South Park? In just two days? Just two days before all the finals?
Where did my exam spirit go?
YIH Study Room sessions, the Reading Room sessions, the insane amount of caffeine in my blood, all those cup noodles to save time, my previous blog post - the promises I made to myself - what about all that?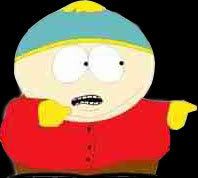 Enough is enough. Eric, Kenny, Kyle, Stan and Chef:

Screw you guys, I'm going home
. (Or a study room.)